Hon'ble Governor, Odisha - Shri Raghubar Das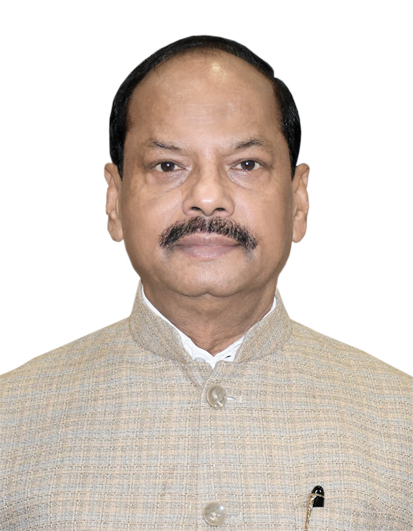 Shri Raghubar Das was born on 3rd May 1955 at Jamshedpur in the erstwhile Bihar State and now Jharkhand. Amidst hardship of initial days, he however, with single minded devotion passed matriculation from Bhalubasa Harijan High School. He graduated with a science degree from Jamshedpur Cooperative College. Following his graduation, he pursued a degree in law at the same institution. After studies, he joined Tata Steel as worker.
He had his first brush with politics in college days starting with the Jan Andolan led by Loknayak Jayaprakash Narayan between 1974-76. He courted arrest and was imprisoned in Gaya. He also faced imprisonment during the Emergency period.
He joined Janata Party in 1977. Later, he joined Bharatiya Janata Party (BJP) as a founding member in 1980. He held various positions within the party at the state and national level. He was a former RSS functionary and also a national vice-president of the BJP. He has been elected to the Bihar and later to the Jharkhand assemblies representing Jamshedpur East assembly seat precisely five times from 1995 with a unique distinction of never losing an election during this period.
He was Labour Minister in 2001 under Shri Babulal Marandi as the Chief Minister, later Minister of Finance, Urban Development, Building during the NDA Government in 2005 under Shri Arjun Munda as the Chief Minister. He also held the office of Deputy Chief Minister of Jharkhand State from 30th December 2009 to 29th May 2010 when Shri Shibu Soren was the Chief Minister. Shri Das became the sixth Chief Minister of Jharkhand on 28th December 2014. He was the first Chief Minister to complete the full term in office since the formation of Jharkhand State. He was two times BJP State President. He was also three times National Vice President of BJP.
Shri Das was appointed as the Governor of Odisha on 18th October 2023. He was sworn in as Governor of Odisha by Acting Chief Justice of High Court of Orissa Hon'ble Dr. Justice Bidyut Ranjan Sarangi in an Oath Taking Ceremony held at New Abhishek Hall of Raj Bhavan, Bhubaneswar on 31st October 2023.
Shri Das is married to Smt. Rukmani Devi and has two children.